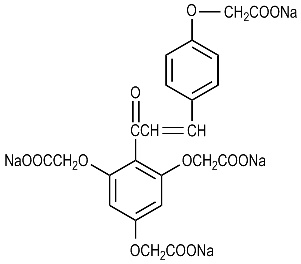 Tetrasodium Tetracarboxymethyl Naringeninchalcone
goodie
Details
A water-soluble, stabilized molecule derived from the polyphenol naringenin chalcone, which naturally occurs in the peel of citrus fruits and tomato skin and is known for its potent anti-allergic and anti-inflammatory properties.
According to the Swiss manufacturer's clinical study with 11 people, an emulsion containing 0.1%Tetrasodium Tetracarboxymethyl Naringeninchalcone applied twice daily for 56 days visibly reduces skin redness and improves the signs of rosacea skin.
Show me some proof
Yamamoto, Taichi, et al. "Anti-allergic activity of naringenin chalcone from a tomato skin extract." Bioscience, biotechnology, and biochemistry 68.8 (2004): 1706-1711.
Products with Tetrasodium Tetracarboxymethyl Naringeninchalcone