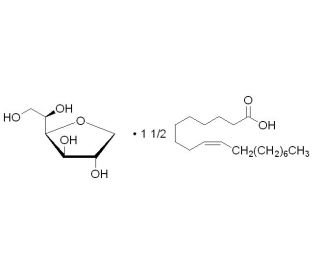 Details
A mainly oil loving molecule that helps water and oil to mix nicely, aka emulsifier. In itself, it can create water-in-oil emulsions (when water droplets are dispersed in oil), but it is used mostly next to water-loving emulsifiers to create nice and smooth oil-in-water creams. It can also function as a wetting and dispersing agent helping insoluble particles such as color pigments or inorganic sunscreens (zinc/titanium dioxide) to disperse nice and even in liquids.
Chemically speaking, this molecule is "halfway" between Sorbitan Oleate and Sorbitan Trioleate, meaning that it is also an attachment of sorbitan (a dehydrated sorbitol (sugar) molecule) with the unsaturated fatty acid Oleic Acid, but in a ratio of 2:3 hence the "Sesqui" part in the molecule's name.
Something incorrect or missing?

Let us know!
Products with Sorbitan Sesquioleate