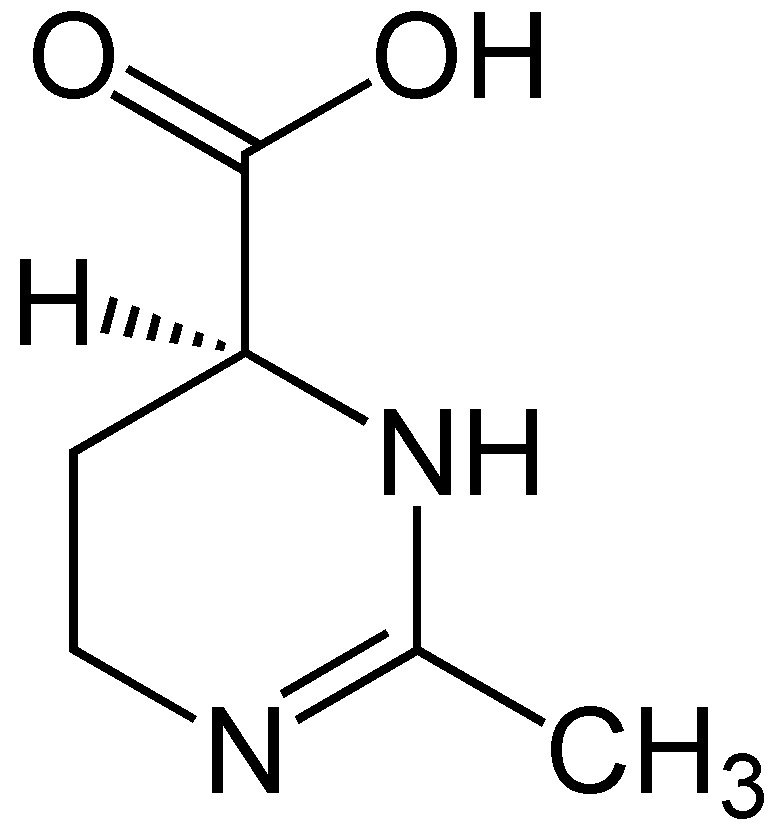 Details
Ectoin is a surprisingly well-researched, multi-functional active that can do from pollution & light protection to skin hydration, soothing, and barrier repair, several things to your skin.
It is an extremolyte, a small stress-protection molecule that protects microorganisms living under extreme conditions such as salt lakes, hot springs, arctic ice, the deep sea, or deserts. It was discovered in 1985 in a microorganism living in a salt lake in the Egyptian desert.
The key skill of Ectoin is protection that applies also to the skin. Its main mode of action is binding water molecules (aka kosmotropic) and creating hydro complexes. These complexes then surround important biomolecules (e.g. cells, proteins, enzymes) and form a stabilizing hydration shell around them.
This protection mechanism means good things when it comes to our skin: Ectoin has antioxidant, anti-inflammatory, pollution& light protecting, skin hydrating, barrier repairing as well as anti-aging properties.
A placebo-controlled 10-person study examined a four-week treatment with 0.5% Ectoin in the crow's feet area and found a significant anti-wrinkle effect (-19% mean wrinkle depth) in 100% of the participants. Another double-blind, placebo-controlled clinical study with 24 participants used a 2% Ectoin cream twice a day for 4 weeks and found an improvement in all of the measured parameters, such as wrinkle volume, skin scaling, roughness, and elasticity.
Another remarkable property of Ectoin is protecting the epidermal immune cells called Langerhans cells from UV damage. 0.3% and 0.5% Ectoin cream was used twice a day for 14 days on the forearm and then irradiated with 1.5 MED UV (one and a half times the UV dose that causes detectable redness). While the untreated, UV-stressed area showed a 40% decrease in viable Langerhans cells, 0.5% Ectoin showed 100% protection (and 0.3% showed ~95% protection).
The soothing efficacy is also backed up by multiple in-vivo studies. A 20-person study compared 1% Ectoin cream to 0.25% hydrocortisone treatment on surfactant irritated skin and found similar effectiveness in reducing skin redness. Another study with 23 females with sensitive skin found that a 1% Ectoin cream helped to tolerate a 0.5% or 1% retinol treatment much better.
A tiny, 5-person study examined the long-term (7 days) skin hydration effect of 1% Ectoin. During the study, hydration levels increased up to 200% compared to placebo, and even 7 days after stopping the treatment hydration status was largely preserved. Higher concentration (5-7%) Ectoin treatments are also used as OTC medical products for the treatment of eczema or atopic skin.
The anti-pollution magic properties are also well-established and Ectoin is currently the only anti-pollution active ingredient approved for use in medical products (e.g. inhalation solutions) in Europe. Clinical studies showed a reduction of inflammations in human lungs of patients with COPD (a pulmonary disease) and pollution-induced asthma. But coming back to the skin, Ectoin protects both from PMs (Particulate Matters, including ultrafine) as well as PAHs (Polycyclic Aromatic Hydrocarbons) and heavy metals.
If that weren't enough, Ectoin is also shown to protect the skin from blue and visible light, and pigmentation resulting from environmental stress (think UV, pollution, oxidative stress).
All in all, we think Ectoin is one of those under-the-radar actives that deserves more hype than it is currently getting. As an amazing all-around skin protectant, it is a useful addition to any skincare routine.
Show me some proof
Buenger, J., and H. Driller. "Ectoin: an effective natural substance to prevent UVA-induced premature photoaging." Skin Pharmacology and Physiology 17.5 (2004): 232-237.
Heinrich, Ulrike, B. Garbe, and H. Tronnier. "In vivo assessment of Ectoin: a randomized, vehicle-controlled clinical trial." Skin pharmacology and physiology 20.4 (2007): 211-218.
Marini, A., et al. "Ectoine-containing cream in the treatment of mild to moderate atopic dermatitis: a randomised, comparator-controlled, intra-individual double-blind, multi-center trial." Skin pharmacology and physiology 27.2 (2014): 57-65.
Graf, Ruediger, et al. "The multifunctional role of ectoine as a natural cell protectant." Clinics in dermatology 26.4 (2008): 326-333.
Mamalis, Andrew, et al. "The active natural anti-oxidant properties of chamomile, milk thistle, and halophilic bacterial components in human skin in vitro." Journal of drugs in dermatology: JDD 12.7 (2013): 780-784.
bitop (manufacturer) brochure - Ection natural, Ultimate protection & repair
Products with a known amount of Ectoin
Other products with Ectoin