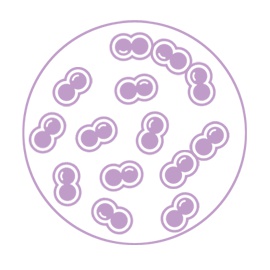 Lactococcus Ferment Lysate
goodie
Details
Lactococcus Ferment Lysate is a fairly new probiotic ingredient that is obtained from the Gram-positive bacteria, Lactococcus lactis. The lysate is a fluid substance that is produced when you break down the cell membrane, which means it contains interesting things including cytoplasm and cell wall fragments.
According to the manufacturer, it positively influences both the speed and quality of epidermal growth that results in better barrier function and overall skin quality. To prove their point, the German manufacturer conducted several in-vitro (made in test tubes) tests examining how the treatment with Lactococcus Ferment Lysate (LFL) affects important skin proteins.
They found that gene expression influencing the proteins binding the live skin cells together (such as Occludin, Desmocollin 1 and Desmoglein 1) is stimulated by LFL, as well as the expression of enzymes (Kallikrein 5 and 7) breaking the bonds between the shedding dead skin cells. LFL also had a positive influence on epidermal growth and on the thickness of the stratum corneum (the outermost layer of the skin). Another positive finding was that LFL stimulated the production of antimicrobial peptides that play an important role in the immunocompetence of the skin cells.
As for in-vivo tests, the manufacturer only did one and that had only 5 volunteers. They did some tape stripping (exactly what it sounds, hurting the skin by stripping off the top layers) and examined skin renewal and barrier recovery. 4 days after the experiment 3% Lactococcus Ferment Lysate used twice daily resulted in thicker stratum corneum (the difference was about 2 µm) and less trans-epidermal water loss.
Overall, Lactococcus Ferment Lysate is a promising but fairly unproven ingredient that might help with the natural skin renewal process as well as with a healthy skin barrier and skin flora.
Products with Lactococcus Ferment Lysate