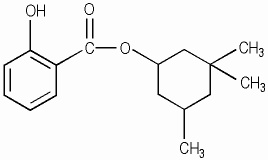 Details
An oil-soluble chemical sunscreen agent that protects the skin from UVB (295-315 nm) with a peak protection at 306 nm. Homosalate is not a strong UV filter in and of itself (gives only SPF 4.3 protection at max. allowed 10% concentration) and it is not photostable (looses 10% of its SPF protection in 45 mins) so it always has to be combined with other sunscreens for proper protection. Its big advantage, though, is that it is a liquid and is excellent for dissolving other hard to solubilize powder sunscreen agents, like the famous Avobenzone.
Regarding Homosalate's safety profile, we do not have the best news. In-vitro (made in the labs) studies have shown that it might have some estrogenic activity. Do not panic, these studies were not conducted on real humans under real world conditions. Still, if you are a 'better safe than sorry' type, be careful when using Homosalate containing sunscreens long-term and full-body.
As of 2020, Homosalate is permitted to be used up to 10% in the EU and 15% in the US, but the EU is currently considering restricting it to only 1.4% (probably taking effect from 2022).
Show me some proof
Couteau, C., et al. "Study of the efficacy of 18 sun filters authorized in European Union tested in vitro." Die Pharmazie-An International Journal of Pharmaceutical Sciences 62.6 (2007): 449-452.
Couteau, Céline, et al. "Study of the photostability of 18 sunscreens in creams by measuring the SPF in vitro." Journal of pharmaceutical and biomedical analysis 44.1 (2007): 270-273.
Schlumpf, Margret, et al. "In vitro and in vivo estrogenicity of UV screens." Environmental health perspectives 109.3 (2001): 239.
Jiménez-Díaz, I., et al. "Simultaneous determination of the UV-filters benzyl salicylate, phenyl salicylate, octyl salicylate, homosalate, 3-(4-methylbenzylidene) camphor and 3-benzylidene camphor in human placental tissue by LC–MS/MS. Assessment of their in vitro endocrine activity." Journal of Chromatography B 936 (2013): 80-87.
Products with a known amount of Homosalate
Other products with Homosalate