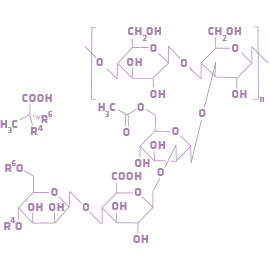 Details
It's one of the most commonly used thickeners and emulsion stabilizers. If the product is too runny, a little xanthan gum will make it more gel-like. Used alone, it can make the formula sticky and it is a good team player so it is usually combined with other thickeners and so-called rheology modifiers (helper ingredients that adjust the flow and thus the feel of the formula). The typical use level of Xantha Gum is below 1%, it is usually in the 0.1-0.5% range.
Btw, Xanthan gum is all natural, a chain of sugar molecules (polysaccharide) produced from individual sugar molecules (glucose and sucrose) via fermentation. It's approved by Ecocert and also used in the food industry (E415).
Something incorrect or missing?

Let us know!
Products with Xanthan Gum