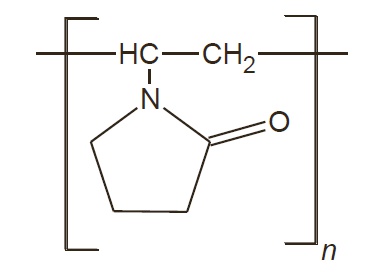 PVP
Also-called-like-this:
Poly Vinyl Pyrollidone
Details
These three letters stand for Poly Vinyl Pyrollidone, a big molecule created from repeated units of Vinyl Pyrrolidone, aka VP. Its main thing is being an important film former. It was the first synthetic polymer introduced as a hair fixative in the 1950s instead of insect-derived Shellac.
So PVP likes to attach itself to surfaces such as the hair and the skin and forms a nice, thin, even film there. The film is useful for holding a hairstyle or extending the wear of color cosmetics and sunscreens. The disadvantage of PVP is that the film is a bit brittle and that PVP loves water (hygroscopic) that tends to destroy the film. This is the reason why hair styled with a PVP based product loses its style in high humidity. To fix this problem, there are now several versions of VP containing film formers that are less sensitive to humidity, for example, the molecule called VP/VA Copolymer.
Products with PVP