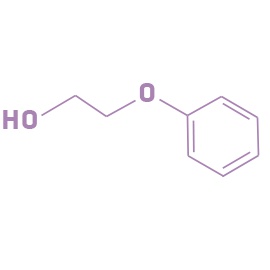 Details
It's pretty much the current IT-preservative. It's safe and gentle, but even more importantly, it's not a feared-by-everyone-mostly-without-scientific-reason paraben.
It's not something new: it was introduced around 1950 and today it can be used up to 1% worldwide. It can be found in nature - in green tea - but the version used in cosmetics is synthetic.
Other than having a good safety profile and being quite gentle to the skin it has some other advantages too. It can be used in many types of formulations as it has great thermal stability (can be heated up to 85°C) and works on a wide range of pH levels (ph 3-10).
It's often used together with ethylhexylglycerin as it nicely improves the preservative activity of phenoxyethanol.
Products with Phenoxyethanol