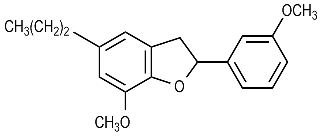 Hydroxymethoxyphenyl Propylmethylmethoxybenzofuran
Also-called-like-this:
Sym3D
Details
This terribly long named thing goes by the short trade name of Sym3D where 3D is supposed to mean that it can bring volume to the lips. The manufacturer claims that it's a long lasting lip-plumping ingredient with visible results in 4 weeks. It might be able to plump up the lips and minimize lines and wrinkles on and around the lip area. It's also claimed to have potent anti-oxidative capacity.
Something incorrect or missing?

Let us know!
Products with Hydroxymethoxyphenyl Propylmethylmethoxybenzofuran