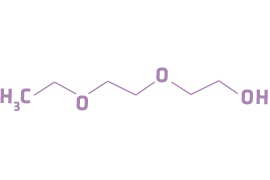 Details
A nice odorless liquid used mainly as a superior solubilizer and efficacy booster for cosmetic active ingredients such as skincare bigshot vitamin C, self-tanning active DHA or the anti-acne gold standard, benzoyl peroxide.
Other than that it can also be used in hair care products where it gives a longer-lasting and more uniform coloring. According to a manufacturer, it might even prevent the formation of split ends.
Something incorrect or missing?

Let us know!
Products with Ethoxydiglycol