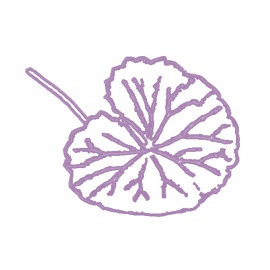 Centella Asiatica Extract
goodie
Also-called-like-this:
Gotu Kola, Tiger Grass
Details
Centella Asiatica - or sometimes also called Gotu Kola or Cica - has been used in folk medicine for hundreds of years. It's traditionally used to improve small wounds, burns and scratches and it's also a well known anti-inflammatory agent for eczema.
Recently science has taken an interest in Gotu Kola as well and it turns out it really has many active compounds with several benefits. Just for hard-core geeks, the main biologically active compounds are pentacyclic triterpenoid saponins called asiaticoside, madecassoside, asiatic and madecassic acid (also called centellosides).
One of the biological activities of the centellosides is to be able to stimulate GAGs (glycosaminoglycans - polysaccharides that are part of the liquidy stuff between our skin cells), and especially hyaluronic acid synthesis in our skin. This is probably one of the reasons why Centella Asiatica Extract has nice skin moisturizing properties that was confirmed by a 25 people, four weeks study along with Centella's anti-inflammatory effects.
Madecassoside can also help in burn wound healing through increasing antioxidant activity and enhancing collagen synthesis. Asiaticoside was shown to increase antioxidant levels on rats skin when applied at 0.2%.
Centella Asiatica also often shows up in products that try to treat cellulite or striae. Of course, it cannot make a miracle but it might have some effect via regulating microcirculation and normalizing the metabolism in the cells of connective tissues.
Bottom line: Gotu Kola is a great plant ingredient with proven wound healing, anti-inflammatory, and antioxidant properties. Nice to spot on any ingredient list.
Show me some proof
Advances in Dermatology and Allergology/Postȩpy Dermatologii I Alergologii, Volume 30 (1) – Feb 1, 2013, Centella asiatica in cosmetology
Bylka, Wiesława, et al. "Centella asiatica in dermatology: an overview." Phytotherapy research 28.8 (2014): 1117-1124.
Ratz-Łyko, A., J. Arct, and K. Pytkowska. "Moisturizing and antiinflammatory properties of cosmetic formulations containing Centella asiatica extract." Indian journal of pharmaceutical sciences 78.1 (2016): 27.
Bonte, F., et al. "Influence of asiatic acid, madecassic acid, and asiaticoside on human collagen I synthesis." Planta medica 60.02 (1994): 133-135.
An, In-Sook, et al. "Titrated extract of Centella asiatica provides a UVB protective effect by altering microRNA expression profiles in human dermal fibroblasts." International journal of molecular medicine 30.5 (2012): 1194-1202.
Products with Centella Asiatica Extract