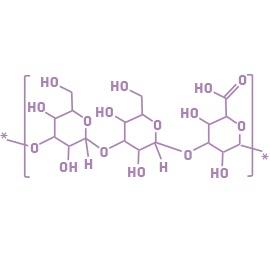 Biosaccharide Gum-1
goodie
Details
Biosaccharide Gum-1 is a pretty interesting kind of sugar ingredient that is created from sorbitol via bacterial fermentation.
According to the manufacturer it's a "S.M.A.R.T." sugar: it has Soothing, Moisturizing, Anti-aging, Restructuring and Touch properties. Let's look at them quickly one by one.
Soothing: the manufacturer tested out the soothing effect in vivo (meaning on humans that is always a good thing!) by measuring how 3% Biosaccharide Gum-1 decreased the tingling sensation caused by 10% lactic acid. The result was good: the tingling was decreased by 47%.
Moisturizing: Compared to famous hyaluronic acid, it turns out that the two are great together. HA has a quicker effect and provides more instant hydration (much more hydration was measured after 1h of application), while our nice sugar has a somewhat delayed effect demonstrating stronger hydration after 3h of application. After 8 hours both had similar moisturizing effect.
Anti-aging: According to ex-vivo tests (meaning not on humans, so do not trust it too much) Biosaccharide Gum-1 can stimulate a protein in our skin called sirtuin-1. This is supposed to help our skin cells to live longer, and function better.
Resurfacing: The sirtuin-1 stimulation also results in quicker cell renewal - something that happens anyway but slows down as we age. And the quicker cell renewal is good because it helps the regeneration of the barrier function. That is especially nice for fragile, sensitive skin.
Touch: our fermented sugar is not only good to the skin, but it also feels great on the skin. It gives a nice "soft touch" feeling and makes the products pleasant to use.
The bottom line is that the above info is from the manufacturer (and we could not find any relevant independent research) so obviously take it with a grain of salt. But Biosaccharide Gum-1 does look as an interesting and promising ingredient that's why it earned our goodie rating.
Show me some proof
Solabia Group: The SMART Reference: Multifunctional Glycan: Soothing, Moisturizing, Anti-Aging, Restructuring And Touch
Products with Biosaccharide Gum-1