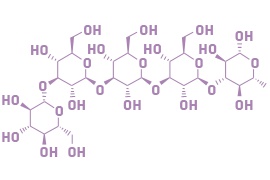 Details
Beta-Glucan is a nice big molecule composed of many smaller sugar molecules (called polysaccharide). It's in the cell walls of yeast, some mushrooms, seaweeds, and cereals.
It's a real goodie no matter if you eat it or put it on your face. Eating it is anti-diabetic, anti-cancer and even lowers the blood cholesterol.
Putting it on your face it also does a bunch of good things: it 's shown to have wound healing properties, it's a mild antioxidant, it's a great skin soother and moisturizer, and it even shows promising anti-aging benefits.
The manufacturer of the ingredient did a published study with 27 people and examined the effect of 0.5% beta-glucan. They found that despite the large molecular size beta-glucan does penetrate into the skin, even into the dermis (the middle layer of the skin where wrinkles form). After 8 weeks there was a significant reduction of wrinkle depth and height and skin roughness has also improved greatly.
Bottom line: Beta-glucan is a great ingredient, especially for sensitive skin. It soothes, moisturizes and even shows some anti-aging magic properties.
Something incorrect or missing?

Let us know!
Show me some proof
Phytotherapy Research, , Volume 28 (2) – Oct 1, 2005, Skin Health Promotion Effects of Natural Beta‐Glucan Derived from Cereals and Microorganisms: A Review
International Journal of Cosmetic Science, , Volume 27 (5) – Oct 1, 2005, Anti‐Wrinkle Therapy: Significant New Findings in the Non‐Invasive Cosmetic Treatment of Skin Wrinkles with Beta‐Glucan
Products with Beta-Glucan