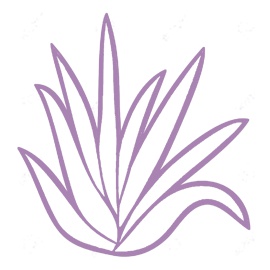 Aloe Barbadensis Leaf Juice
goodie
Also-called-like-this:
Aloe Vera
Details
Aloe Vera is one of today's magic plants. It does have some very nice properties indeed, though famous dermatologist Leslie Baumann warns us in her book that most of the evidence is anecdotal and the plant might be a bit overhyped.
What research does confirm about Aloe is that it's a great moisturizer and has several anti-inflammatory (among others contains salicylates, polysaccharides, magnesium lactate and C-glucosyl chromone) as well as some antibacterial components. It also helps wound healing and skin regeneration in general. All in all definitely a goodie.
Show me some proof
Phytochemistry Reviews, Volume 12 (4) – Dec 1, 2013, Aloe barbadensis : how a miraculous plant becomes reality
Leslie Baumann, MD, Cosmetic Dermatology, 2nd edition, Aloe Vera, 317o
Products with Aloe Barbadensis Leaf Juice