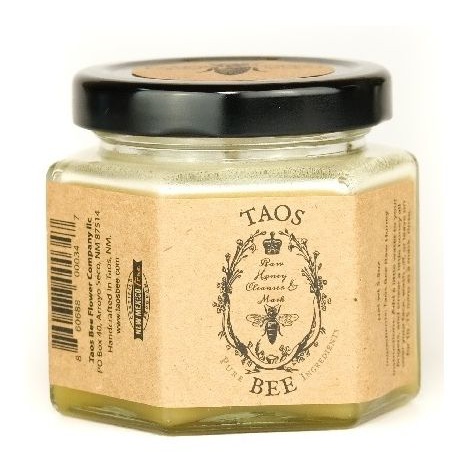 Raw Honey Cleanser & Mask
Honey is very gentle, a plus for sensitive skin. Honey also acts as a brightening agent that makes your skin look fresh.
Uploaded by: idyllsiren on
Highlights
Fragrance and Essential Oil Free
Key Ingredients
Taos Bee Raw Honey Cleanser & Mask

Ingredients explained

We all know honey as the sweet, gooey stuff that is lovely to sweeten a good cup of tea and we have good news about putting honey all over our skin. It is just as lovely on the skin as it is in the tea.

The great review article about honey in the Journal of Cosmetic Dermatology writes that it is arguably the oldest skincare ingredient and evidence from around 4500 BC mentions honey in some eye cream recipes. Chemically speaking, it is a bee-derived, supersaturated sugar solution. About 95% of honey dry weight is sugar and the other 5% consists of a great number of other minor components including proteins, amino acids, vitamins, enzymes, and minerals.
You may also want to take a look at...
The sweet, gooey, sugar-laden stuff with skin moisturizing, soothing, antibacterial and some antioxidant properties.
[more]