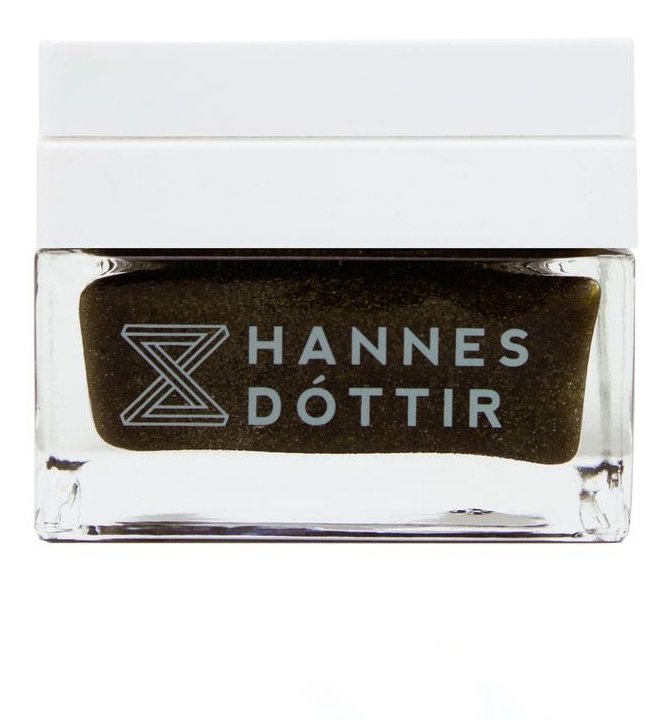 This transformative mask works to give your complexion a new lease of life – a must-have for tired, stressed or depleted skin types. It contains a potent cocktail of ingredients

that are powerful enough to withstand Iceland's harsh climate - such as nourishing organic Icelandic sea kelp, firming alum crystal and a regenerative tincture of iodine - which combine to diminish depth of lines and enhance your skin's 'bounce', resilience and elasticity. It also helps to battle blemish-causing bacteria, to restore calm and clarity when your skin is in crisis.
Uploaded by: btbitbt on
Hannes Dóttir Seamasque

Ingredients explained

This ingredient name is not according to the INCI-standard. :( What, why?!
A natural moisturizer that's also in our skin
A super common, safe, effective and cheap molecule used for more than 50 years
Not only a simple moisturizer but knows much more: keeps the skin lipids between our skin cells in a healthy (liquid crystal) state, protects against irritation, helps to restore barrier
Effective from as low as 3% with even more benefits for dry skin at higher concentrations up to 20-40%
High-glycerin moisturizers are awesome for treating severely dry skin
Read all the geeky details about Glycerin here >>
We all know honey as the sweet, gooey stuff that is lovely to sweeten a good cup of tea and we have good news about putting honey all over our skin. It is just as lovely on the skin as it is in the tea.
The great review article about honey in the Journal of Cosmetic Dermatology writes that it is arguably the oldest skincare ingredient and evidence from around 4500 BC mentions honey in some eye cream recipes. Chemically speaking, it is a bee-derived, supersaturated sugar solution. About 95% of honey dry weight is sugar and the other 5% consists of a great number of other minor components including proteins, amino acids, vitamins, enzymes, and minerals.
This unique and complex chemical composition gives honey a bunch of nice skin care properties: it is very moisturizing, has soothing and antioxidant abilities as well as significant antibacterial and antifungal magic powers. There is also a lot of empirical evidence with emerging scientific backup that honey dressing promotes the healing of wounds and burns.
One tricky thing about honey though, is that it can have lots of different floral sources and different types of honey have a somewhat different composition and thus somewhat different properties. For example, the darker the honey the richer it is in antioxidant phenolic compounds. Two special types of honey are acacia and manuka. The former is unique and popular because of its higher than usual fructose content that makes it more water-soluble and easier to stabilize in cosmetic formulas. The latter comes from the Leptospermum Scoparium tree native to New Zeland and its special thing is its extra strong antibacterial power due to a unique component called methylglyoxal.
Overall, honey is a real skin-goodie in pretty much every shape and form, and it is a nice one to spot on the ingredient list.
This ingredient name is not according to the INCI-standard. :( What, why?!
We don't have description for this ingredient yet.
Also-called:
Mentha Spicata Herb Oil
|
What-it-does:
perfuming
We don't have description for this ingredient yet.
You may also want to take a look at...
A real oldie but a goodie. Great natural moisturizer and skin-identical ingredient that plays an important role in skin hydration and general skin health.
[more]
The sweet, gooey, sugar-laden stuff with skin moisturizing, soothing, antibacterial and some antioxidant properties.
[more]