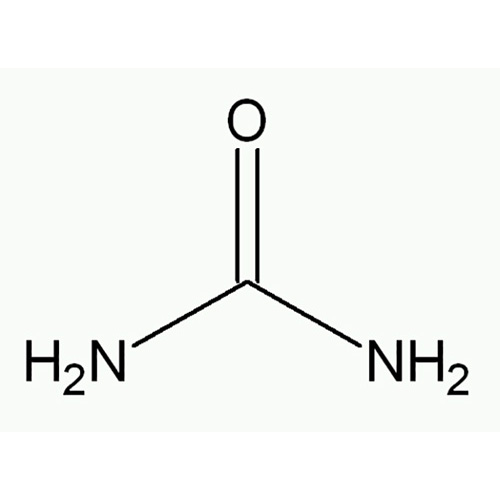 Also-called-like-this:
Carbamide
Details
Yes, it's the thing that can be found naturally in pee. And in the skin. It is an awesome natural moisturizing factor, aka NMF. NMFs are important components that help the skin to hold onto water and keep it plump, elastic and hydrated. Urea makes up about 7% of NMFs next to other things such as amino acids (40%), PCA (12%) or Lactate (12%).
What makes urea special, is that it is not only a simple moisturizer, but it is thought to be a "small-molecule regulator of epidermal structure and function" meaning that it has a bunch of extra biological activities. It acts as a mild keratolytic agent (some of its moisturizing action is thought to come from urea's ability to break down bonds in the protein called filaggrin and thus freeing up amino acids in the skin), enhances antimicrobial peptide expression and improves skin barrier function.
Being a mild keratolytic agent and strong moisturizer means that high-percentage (10-40%) urea treatments are found effective in a bunch of skin disorders connected to excessive dryness and malfunctioning skin barrier such as ichthyosis, xerosis, psoriasis, eczema and seborrheic dermatitis.
Overall, just like glycerin, urea is a real oldie but a goodie, a nice ingredient in any moisturizer.
Show me some proof
Pan, Michael, et al. "Urea: a comprehensive review of the clinical literature." Dermatology online journal 19.11 (2013).
Grether-Beck, Susanne, et al. "Urea uptake enhances barrier function and antimicrobial defense in humans by regulating epidermal gene expression." Journal of Investigative Dermatology 132.6 (2012): 1561-1572.
Lodén, Marie. "Role of topical emollients and moisturizers in the treatment of dry skin barrier disorders." American journal of clinical dermatology 4.11 (2003): 771-788.
Products with a known amount of Urea
Other products with Urea