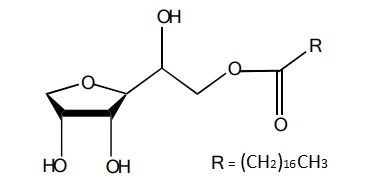 Details
A popular, vegetable-derived oil-loving emulsifier that helps water to mix with oil. In itself, it is suitable for water-in-oil emulsions (where water droplets are dispersed in oil), but it is more often used as a co-emulsifier next to other, water-loving emulsifiers.
Chemically speaking, it comes from the attachment of sorbitan (a dehydrated sorbitol (sugar) molecule) with the fatty acid Stearic Acid, that creates a partly water (the sorbitan part) and partly oil soluble (stearic part) molecule.
Something incorrect or missing?

Let us know!
Products with Sorbitan Stearate