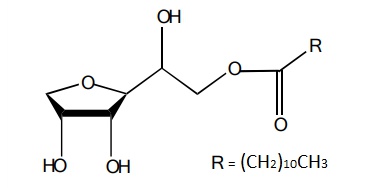 Details
An ingredient that helps water and oil to mix together, aka emulsifier. Chemically speaking, it comes from the attachment of sorbitan (a dehydrated sorbitol (sugar) molecule) with the fatty acid Lauric Acid, that creates a partly water (the sorbitan part) and partly oil soluble (lauric part) molecule.
Sorbitan Laurate is a good team player that likes to work with many other emulsifiers and is compatible with a wide range of other ingredients.
Something incorrect or missing?

Let us know!
Products with Sorbitan Laurate