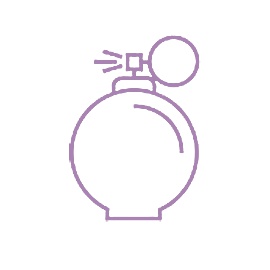 Also-called-like-this:
Fragrance, Parfum
Details
Exactly what it sounds: nice smelling stuff put into cosmetic products so that the end product also smells nice. Fragrance in the US and parfum in the EU is a generic term on the ingredient list that is made up of 30 to 50 chemicals on average (but it can have as much as 200 components!).
If you are someone who likes to know what you put on your face then fragrance is not your best friend - there's no way to know what's really in it.
Also, if your skin is sensitive, fragrance is again not your best friend. It's the number one cause of contact allergy to cosmetics. It's definitely a smart thing to avoid with sensitive skin (and fragrance of any type - natural is just as allergic as synthetic, if not worse!).
Show me some proof
Leslie Baumann, MD, Cosmetic Dermatology, 2nd edition, Fragrance - pages 138, 235
Products with Parfum/​Fragrance