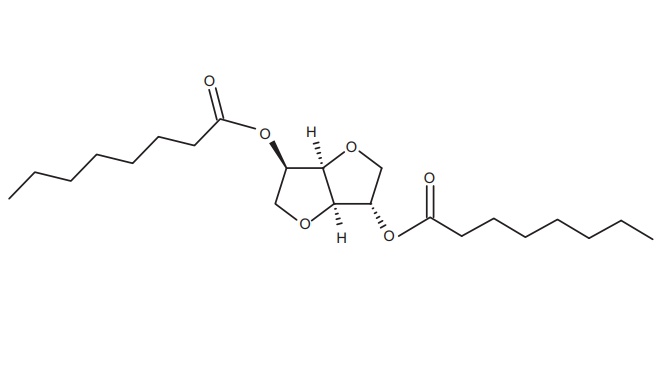 Isosorbide Dicaprylate
goodie
Details
Isosorbide Dicaprylate (IDC) is a smart, oil-loving skin hydrator and barrier builder molecule. It works synergistically with glycerin as it up-regulates Aquaporin 3 (AQP3), an important transmembrane protein that transports our beloved friend glycerin, along with its' hydrating groupie water molecules that surround it, into the cell. To put it more simply - AQP3 makes sure that glycerin and water are well distributed in the outer layer of the skin and thus the skin is well-hydrated.
IDC is also claimed to upregulate the expression of CD44 (a hyaluronic acid binding receptor), ceramide synthase (an enzyme required for ceramide synthesis), and decrease transepidermal water loss (TEWL).
The clinical study done by the manufacturer showed that a direct comparison between 2% IDC versus 2% glycerin lotions revealed a three-fold advantage of IDC in giving skin hydration. Severely dry skin treated with 2% IDC + 2% glycerin showed 133% improvement, whereas 35% improvement was observed with moderately dry skin.
Show me some proof
Chaudhuri, R. K., and K. Bojanowski. "Improvement of hydration and epidermal barrier function in human skin by a novel compound isosorbide dicaprylate." International journal of cosmetic science 39.5 (2017): 518-526.
Products with Isosorbide Dicaprylate