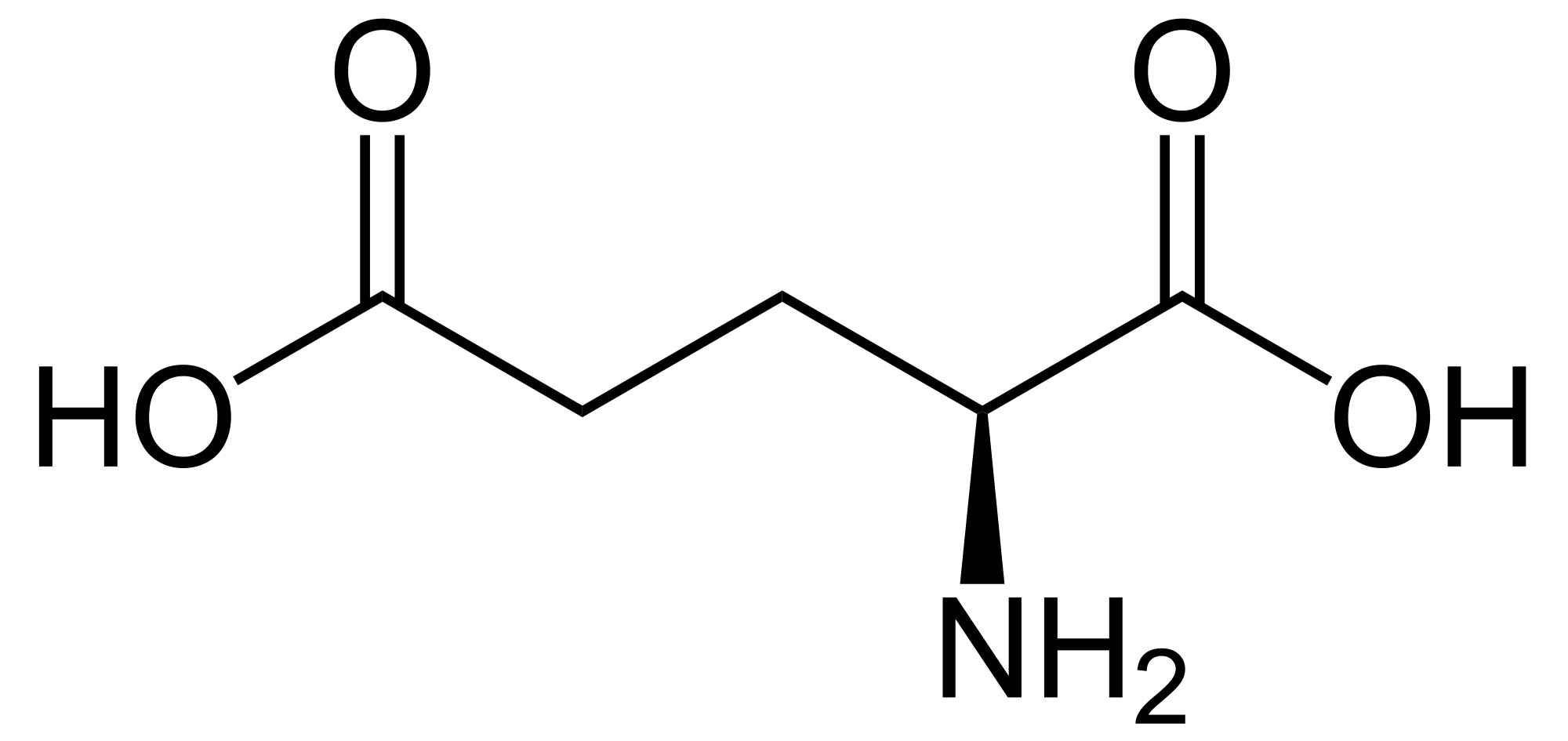 Details
Glutamic acid is a little molecule and non-essential (our body can synthesize it) amino acid with the important job of being a neurotransmitter in the human body meaning that it helps your nervous system work correctly.
As for what it's doing in cosmetics, Glutamic acids' main thing (similar to other amino acids) is being a humectant moisturizer and skin-conditioning agent (sidenote: if you attach lots of glutamic acid molecules, you get polyglutamic acid that is claimed to be a better than hyaluronic acid humectant). It also seems to affect skin barrier repair, however, it is not clear-cut in which direction.
The complication is that glutamic acid has two distinct forms, L-glutamic acid and D-glutamic acid, that are the mirror images of each other (think of it like your left and right hand). Studies show that a topical application of L-glutamic acid on damaged skin delayed skin repair, while D-glutamic acid application sped up skin repair. As both forms are used by the industry, it is a bit uncertain what you are getting with just glutamic acid on the ingredient list (but if it is a Shiseido group product, it is probably the goodie D-form :)).
Other than that, Glutamic acid can also be used as a pH adjuster and can be processed via biological pathways into pyrrolidone carboxylic acid, the sodium salt of which is a goodie and one of your skin's natural moisturizing factors.
Show me some proof
Denda, Mitsuhiro, Shigeyoshi Fuziwara, and Kaori Inoue. 2003. "Influx of Calcium and Chloride Ions into Epidermal Keratinocytes Regulates Exocytosis of Epidermal Lamellar Bodies and Skin Permeability Barrier Homeostasis." Journal of Investigative Dermatology 121 (2): 362–67.
Fuziwara, Shigeyoshi, Kaori Inoue, and Mitsuhiro Denda. 2003. "NMDA-Type Glutamate Receptor Is Associated with Cutaneous Barrier Homeostasis." Journal of Investigative Dermatology 120 (6): 1023–29.
Kumar, Akhilesh, and Anand K. Bachhawat. 2012. "Pyroglutamic Acid: Throwing Light on a Lightly Studied Metabolite." Current Science 102 (2): 288–97.
Products with Glutamic Acid