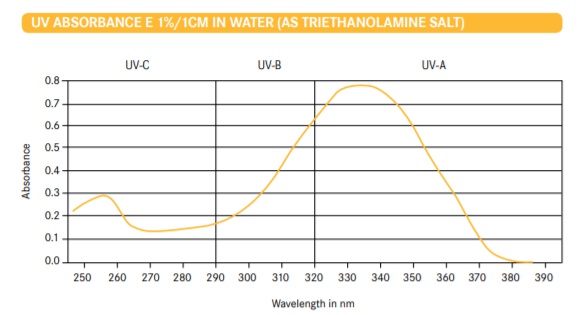 Disodium Phenyl Dibenzimidazole Tetrasulfonate
goodie
Also-called-like-this:
Neo Heliopan AP, Bisdisulizole Disodium
Details
This long-named molecule is a chemical sunscreen agent that protects the skin from the UVA II rays (320-350 nm mainly) with a peak absorbance at 335 nm. Unlike most other sunscreen filters, it is not oil, but water-soluble helping formulators to create less greasy sunscreens.
It also has a good safety profile with very low skin penetration and is approved up to 10% in the EU and pretty much everywhere else except for the United States (due to old and bad FDA sunscreen regulations).
Products with Disodium Phenyl Dibenzimidazole Tetrasulfonate