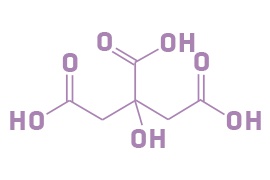 Details
Citric acid comes from citrus fruits and is an AHA. If these magic three letters don't tell you anything, click here and read our detailed description on glycolic acid, the most famous AHA.
So citric acid is an exfoliant, that can - just like other AHAs - gently lift off the dead skin cells of your skin and make it more smooth and fresh.
There is also some research showing that citric acid with regular use (think three months and 20% concentration) can help sun-damaged skin, increase skin thickness and some nice hydrating things called glycosaminoglycans in the skin.
But according to a comparative study done in 1995, citric acid has less skin improving magic properties than glycolic or lactic acid. Probably that's why citric acid is usually not used as an exfoliant but more as a helper ingredient in small amounts to adjust the pH of a formulation.
Show me some proof
Dermatologic Surgery, Volume 23 (8) – Aug 1, 1997, Citric Acid Increases Viable Epidermal Thickness and Glycosaminoglycan Content of Sundamaged Skin
Journal of the American Academy of Dermatology, Volume 34, Issue 2, Part 1, , February 1996, Pages 187–195, Effects of α-hydroxy acids on photoaged skin: Apilot clinical, histologic, and ultrastructural study
International Journal of Cosmetic Science, , Volume 18 (2) – Apr 1, 1996, Comparative effectiveness of α‐hydroxy acids on skin properties
Products with Citric Acid