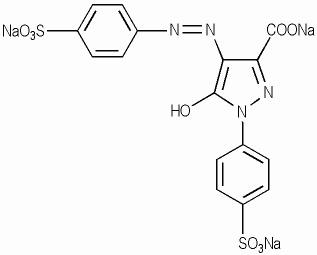 Ci 19140
Also-called-like-this:
Tartrazine, Yellow 5
Details
Ci 19140 or Tartrazine is a super common colorant in skincare, makeup, medicine & food. It's a synthetic lemon yellow that's used alone or mixed with other colors for special shades.
FDA says it's possible, but rare, to have an allergic-type reaction to a color additive. As an example, it mentions that Ci 19140 may cause itching and hives in some people but the colorant is always labeled so that you can avoid it if you are sensitive.
Products with Ci 19140