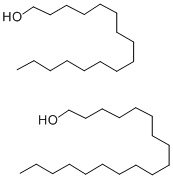 Details
An extremely common multitasker ingredient that gives your skin a nice soft feel (emollient) and gives body to creams and lotions. It also helps to stabilize oil-water mixes (emulsions), though it does not function as an emulsifier in itself. Its typical use level in most cream type formulas is 2-3%.
It's a so-called fatty alcohol, a mix of cetyl and stearyl alcohol, other two emollient fatty alcohols. Though chemically speaking, it is alcohol (as in, it has an -OH group in its molecule), its properties are totally different from the properties of low molecular weight or drying alcohols such as denat. alcohol. Fatty alcohols have a long oil-soluble (and thus emollient) tail part that makes them absolutely non-drying and non-irritating and are totally ok for the skin.
Something incorrect or missing?

Let us know!
Products with Cetearyl Alcohol