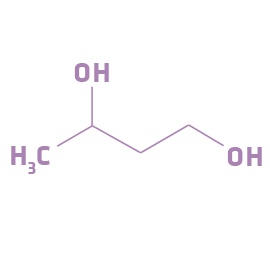 Details
Butylene glycol, or let's just call it BG, is a multi-tasking colorless, syrupy liquid. It's a great pick for creating a nice feeling product.
BG's main job is usually to be a solvent for the other ingredients. Other tasks include helping the product to absorb faster and deeper into the skin (penetration enhancer), making the product spread nicely over the skin (slip agent), and attracting water (humectant) into the skin.
It's an ingredient whose safety hasn't been questioned so far by anyone (at least not that we know about). BG is approved by Ecocert and is also used enthusiastically in natural products. BTW, it's also a food additive.
Products with Butylene Glycol